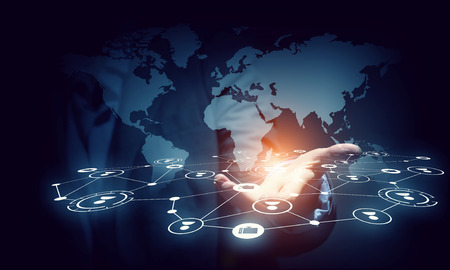 The COVID-19 pandemic has shaken up the traditional diplomacy in the time of which handshakes, bilateral meetings, multilateral negotiation or international conferences were attracting multitude of world leaders and diplomats discussing issues of the day. The impossibility to meet face to face, social-distancing, and other sanitary measures, totally transformed the traditional diplomacy that has been superseded by virtual video conferences barren of close personal contact that has been reckoned indispensable in carrying out foreign affairs. One major change in the post-COVID-19 world could be the turning of traditional diplomacy into virtual diplomacy.
We discuss these issues with Mrs Stacy Danika Alcantara-Garcia, Public Diplomacy Officer and Vice Consul at the Philippine Embassy in the UK, who agreed to share with us her personal insights. The views expressed are those of the author and do not necessarily reflect the official policy or position of the employer, any other agency, organization or company.
1. How do you think the diplomacy/diplomatic relations performed during the COVID-19 pandemic?
For better or for worse, the COVID-19 pandemic has profoundly changed diplomacy on various levels. In terms of the way we carry out our responsibilities, we have seen in the past few months how collaborative tasks such as meetings have shifted to digital platforms. Although video conferencing has been widely used before, we see it becoming even more prevalent as a way to work around current limitations from physical distancing measures. We have also seen the acceleration in embracing new and emerging forms of digital technology among various diplomatic entities. In consular affairs, for example, technology has proven to be a vital tool in reaching out and continuing to deliver our consular services to those who need them.
On a larger scale, the pandemic has underscored the importance of collaboration among various countries given the crisis' transnational and borderless nature. We also see paradiplomatic actors such as cities and provinces rise to the challenge and amplify their voices in global affairs since the crisis bears both local and international dimensions. Furthermore, we see the rise of new forms of power such as data and health resources which have become invaluable in these times.
Finally, we see the increasing influence of non-state actors such as tech giants and pharmaceutical MNCs as vital partners to traditional diplomatic actors and combatting the pandemic.
2. How diplomats functioned remotely as they were deprived of important features of diplomatic communication such as meeting face-to-face, reading between lines or examining subtle tones and body languages while seeking middle ground in negotiations?
While there is clearly no substitute for face-to-face interactions, so far, diplomats have tried to get by the current challenges thanks technology. Online meeting platforms such as Zoom and Google Meet have proven invaluable while collaboration tools such as Microsoft Teams or GSuite have helped to ensure that business goes on as usual. The shift to digital for traditionally offline interactions comes with many risks and challenges. For one, communication isn't just about what is said but much of it relies on non-verbal cues such as micro-gestures and the like. Offline rapport also helps reinforce online rapport–something that is truly vital when working with others.
3. What are the main challenges and opportunities of virtual diplomacy?
In terms of opportunities, the inevitable shift to digital means embracing tools that will increase efficiency and productivity. A simple example would be when drafting a statement, collaborative tools such as Google Docs enable team members to edit the piece simultaneously despite working remotely. In public diplomacy and political reporting, artificial intelligence (AI) helps in gathering and making sense of big data that will not only provide valuable insights on how target publics feel about certain issues but that will help spot emerging trends that are vital in intelligence reports. Another opportunity with the shift to digital is the chance to increase the accessibility of forums and multi-stakeholder discussions as participants who may find it challenging to attend meetings on-site can do so via online meeting platforms. Finally, the right technological tools and expertise contribute significantly in improving the quality in the delivery of front-line services especially in consular affairs. This is useful especially to diaspora communities located far from the Embassy.
In terms of risks, data security is definitely at the top of the list since digital technologies are vulnerable in one way or another to cybersecurity attacks. Regardless of the advancements in cybersecurity technology, no platform or tool is 100% secure. Thus, high-value data and sensitive files stored in a cloud or other type of database will have to live with this lurking threat. Another risk is, ironically, the exclusion of some voices in important discussions since worldwide, the digital divide remains wide. Thus, the shift to digital may be at the cost of the representation of certain stakeholders.
4. Is there inclusiveness in virtual diplomacy? as delegations from the developing world were underrepresented in virtual gatherings.
The reality is that the global digital divide remains wide as the availability of internet infrastructure and the accessibility to the internet varies greatly worldwide. In some countries, the internet is ubiquitous and yet in some, it is a luxury. COVID-19 will not be the last crisis that will compel us to shift many of our tasks online. This underscores how access to internet must be a top priority to make sure that representation is not sacrificed.
5. What would you say to those arguing that "in today's world, there is still no alternative to old-fashioned human interactions"?
In certain cases it may be true since there are many things that are lost in the shift to online interactions such as eye-to-eye contact and other non-verbal cues that one may not necessarily see well from the four corners of a computer screen. However, technology continues to develop and advance as new tools are emerging to rise above existing challenges. Tools such as augmented reality (AR) and virtual reality (VR) may help address these concerns by revolutionising the way we connect online. 5G technology is also opening many doors that up the ante on current digital tools. As in the past, human beings will adapt to new realities, including the new reality shaped by COVID-19.