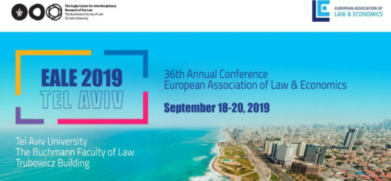 The 36th Annual Conference of the European Association of Law and Economics (EALE) was held on September 18-20, 2019 at Tel Aviv University.
The EALE annual conference has become an important forum for the exchange of research findings and ideas on economic analysis of law.
Delighted to have shared the findings of our research on "Law and economics of the EuroMediterranean Partnership".