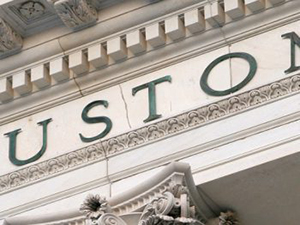 Course Description
The course provides a rigorous economic and legal customs-oriented training and develops a broad understanding of the administrative and institutional, theoretical and practical aspects of customs policy elaboration and implementation. The course focuses on the national, regional and international role and function of customs, developing on the decision-making and role of various stakeholders in promoting efficient customs rules in international organizations fora and conventions that impact customs administrations and business activities in the present globalizing world.
Target group
Business interested in gaining competitive advantage, containing costs and exploring the opportunities and challenges that arise in import-export settings through the intelligent compliance with international regulations and national laws associated with cross-border operations.
Professionals working or interested to work for government, companies and various stakeholders.
Course aim
To identify and discuss the economic and legal practical challenges and opportunities encountered in the customs domains, at the national and international level, and ways to effectively participate in customs policies advancement, elaboration and implementation.
Course delivery
Each module will be delivered through a variety of pedagogical tools, being designed to be interactive and participatory to enable participants to efficiently contribute to course unfolding. It is built on four pillars: concept learning (lectures and presentations), role-playing (group exercises), experience sharing (roundtable discussions) and exposure to real world situations as well as policy choices professionals confront.
At the end of each module you will be tested with practice quiz and interactive discussions.
Course certificate
Once you have successfully completed the course, you will receive a certificate of completion.
Scholars Detail
Dr. Octavia Cerchez Designation:

Professor and Head of Research

Dr Octavia Cerchez is Professor and Head of Research at Geneva Interdisciplinary Centre for Economics and Law. Holder of a PhD in Economics and a...
Course Feature
Date:

07 September 2020

Fee:

295 Swiss Francs

Type:

Online

Participants:

N.A.

Duration:

5 weeks

Skills:

No prerequisites

Language:

English

Assessment:

Self